Last year. Start of January 2016. I was a different person. I had goals and I needed to focus in order to achieve them. Stop being a fatty. Write a good chunk of my first novel. Finish my CIM course. Pass my driving test. Talk to men again. Sort out my life etc.
No, but seriously, I had a core goal, to lose weight, and I really needed to focus all my mental and physical faculties on it as I decided to go hardcore by low-carbing. In order to do this, and do it successfully, I needed minimal distractions. And so I decided to go on a digital detox, primarily on social media, for the first three months of 2016. I was sort of fed-up with social media and the endless amount of time I was wasting on it by that point too, so the decision wasn't a particularly difficult one for me to make (I simply ignored the fact that I manage the social media for a large University and delegated the bulk of it to my colleague – ha, the perks of being a manager). At my core, I am also a hermit-introvert, so this really felt like my natural calling and I was more than ready to hibernate. Some of my inner circle were quite surprised by my decision to do so, as social media, like for most millennials, forms quite a big chunk of procrastination during the day, and it's one of the main ways we interact with each other. I also got rid of my personal phone because I felt like a twat having two phones which I essentially used to do the same things (I stuck to limiting my usage to my work phone – another perrkk).
It's taken me a year to get around to writing this up – probs coz I've been wasting my time scrolling online since I came off the detox – but nonetheless, the lessons I learnt are still relevant a year on, if not more so…
1. No one even knows you're offline
Yeh, and no one gives a shite either. You'll get over it when you break your detox about 5 hours in and realise you have NO NEW NOTIFICATIONS OMG ON ANY OF YOUR ACCOUNTS WHATSOEVER. And that FACEBOOK IS STILL IRRELEVANT. AND INSTAGRAM IS INCREASINGLY BECOMING SO. Twitter is dead – they keep trying to revive it. Well #keeptrying.
The only people who will know you're offline is your daily stalkers – and yes I was quite surprised to find that I have a few (flattered really) – but the ones who want to contact you or you are important to WILL FIND A WAY TO CONTACT YOU – TRUST ME. Had no idea how people managed to get a hold of my work mobile number, but they did. And when they reached out to me it just reminded me of how special and important they were to me.
2. More time to focus on other ways to waste time
Social media and anything on ze Internet is a way to waste yo time. Most people who are looking through their social feeds is mostly because they are bored and looking for something to occupy their mind. So when you don't have that to distract yourself, you look for other ways to distract yourself. Eventually you realise you should spend your time doing something productive, so you write down your goals, draw up a plan, and then head to bed and take a nap. Yah, that's life.
But honestly, by not spending time on social media, I realised, that I had EONS of more time in my day. Back in Jan 2016, there must have been something in the air, because I was incredibly focused. I was inspired to make a change by the way I felt about myself after I bumped into some people whilst I was in London during December 2015, at a friend's Xmas party. So I made a commitment to myself. Instead of scrolling on my phone and eating during my lunch times at work, I spent it in the Piazza opposite my office building working on the first draft of my novel and chewing a protein bar #dietlife. Instead of Whatsapping and talking to people I didn't care much about, I read and wrote on ze bus on the way home from work. Instead of reading my emails, I ignored zem. I focused on myself primarily and on cultivating the relationships that I valued most – my family and close friends. You can waste your time, or you can spend it productively on doing things you enjoy and that add value to your life. It's all a question of prioritisation. A friend recently asked me how I manage to read so much? I just said simply that I prioritise it everyday. Time is not a renewable resource and I believe it's ever so important to be spending it on doing things that help us grow and nurture our souls. The choice is yours.
3. Less flippin depressed
Talking about nurturing the soul, I was definitely less gloomy during my social media detox. I wasn't being bombarded with the latest celeb or millennial friend's engagement/wedding pics or Trumpaggeddon news story at the top of my Facebook newsfeed. I was completely oblivious to the going ons in the world. Anything important that I needed to know, naturally made it's way to me through my friends or family, of only which a handful had my work mobile number. I was blissfully ignorant of what was going on beyond in the outside world and I have never. cared. less. It was great.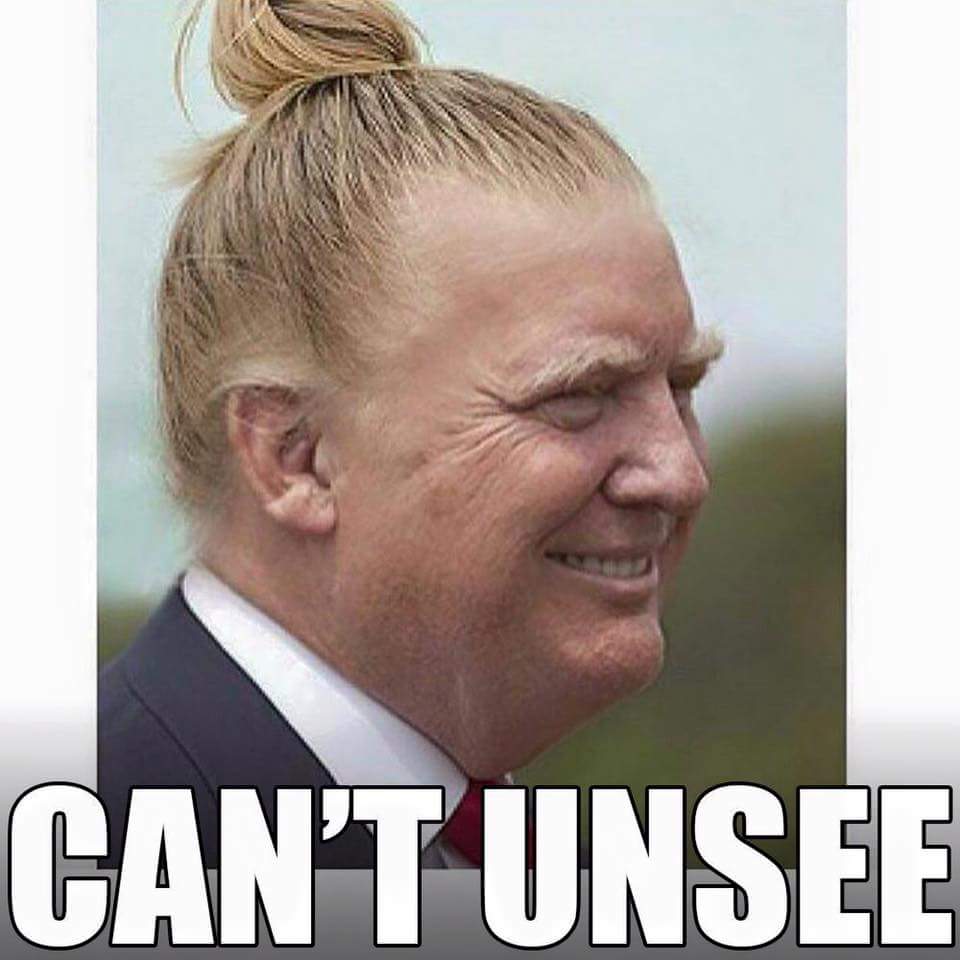 4. I have a love/hate relationship with social media
I realised this very quickly on. I love it. I hate it. And I love to hate it. It puts you in touch with what's going on in the world and other's lives (I've made lots of new friends through it as well), but it also gives you a very skewed perception of things, and can end up making you feel down and gloomy. We all know that social media are people's filtered highlight reels and gives us this weird 'opportunity' to become the stars of our own lives – but it's sometimes very easy to forget that it's not necessarily a real representation of people's actual lives when you are constantly being bombarded with content and images of what other people are doing or saying. The daily grind or struggle is not documented. Everyone seems to be enjoying life or achieving things and it's sometimes not uncommon to wonder subconsciously if you measure up. I find it quite overwhelming at times and so going offline for a while helped in removing what I felt like were societal pressures to always be doing something, be busy, or be achieving something; but I also struggled in the sense that I felt a bit 'out of the loop'.
Of course, this was all psychological and internal – but having been on social media since it's early beginnings (remember Hi5? Bebo?), it has become such an integrated part of my life (its also part of my job don't forget), I appear to have developed a very conflicted relationship with it. I am a creative and outgoing person (when I want to be), so naturally I do enjoy uploading content online and engaging with others. I want to share what I am doing and see what others are doing, but at the same time I don't, as I am aware of the pressure I put on myself to make things appear 'perfect' – is this good enough to share? Am I over sharing? Do I even care? Does anyone care? Why do I feel compelled to take a photo of every coffee and book I read and upload it onto social at that exact moment in time? What am I achieving from this? Have I become dependent on likes and validation from others on social? etc. etc.
There is also this pressure to always be available and immediately responsive online. Or have a perfectly preened social media feed of gorgeous images of you looking beautiful all the time doing fun and amazing things (don't get me started on Instagram fitspos). This pressure does not help at all and if anything just stressed me out massively at one point! Let me tell you this. I look like a troll 364/365 days out of the year. When I look at photos of myself dressed up to go to a wedding or whatever I literally don't even recognise them as me because I'm like errrr that has about 10x filters on it. Realising the fakery that is social media to the nth degree has made me so much more mindful of the time I spend on it, how much I invest in it and how much I take away from it. It certainly made me realise that people (myself included), can easily slip into an unhealthy relationship or even addiction, with it (there have been a number of studies recently showing the link between the amount of time spent on social and mental health issues in young people). Now I find I'm more blasé about it, and my interest in it comes and goes. I respond to people when I can and don't stress about responding to them immediately (the 'seen' update on messages has ruined many a relationships I'm sure); I upload content when I want to without thinking about it too much, don't concern myself with gaining/losing followers and go offline/detox as and when I feel like it.
5. You don't miss out on much at all
Like literally, nothing. I logged back in 3 months later. Everything was pretty much the same. The world was still spinning and Facebook was still sprouting fake news and memes.
The moral of the story…
I could not recommend going on a social media detox enough! Going on a relatively solid digital detox for 3 months last year from January – March 2016 helped me focus on myself primarily: I was more productive than I had been in a long while – I wrote 20,000 words of my novel, lost 1.5 stone, rediscovered the important relationships in my life and found some peace of mind that comes with being 'switched off', and not wasting time endlessly scrolling through content that, in more cases than not, added no additional value to my life.
I've wanted to go on another digital detox for a while now, but I'm in a rather challenging spot as I am in charge of managing the social media for a large organisation under a lot of strain at the moment in the turbulent waters of the HE market – so switching off completely is not the most feasible or realistic for me. That being said, I have found that I am naturally minimising my time spent online to a great degree, making space for things that are important to me, such as engaging in activities that help to cultivate my mind and talents, and working towards my long-term goals.
Today it is increasingly easy to become passive absorbers of endless content and information, as opposed to applying ourselves to become critical thinkers or makers of things. This for me is increasingly worrying – if we are constantly distracted by social media and the online world, when will we ever take a step back and take the time to be in tune with ourselves? Or be creative or innovative? Cultivate our deeper faculties? As an older sibling and aunty, my current concern is that my younger sisters, nephews and nieces will simply become vegetables and digital media addicts – I can already see it. There are very rare moments I ever see my youngest sister unglued to her phone.
Being off social media made me realise how much time I spend on it on a daily basis. And it is far far too much.